Services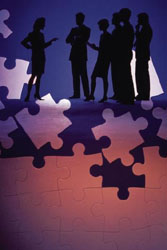 We are a full service CPA / Financial Services Firm. We believe good information is key to making good decisions in business and in life. It is our job to help you obtain and interpret good and pertinent information.
As such we offer a full array of services including but not limited to the following:


Accounting and Auditing:
Financial Statement Audits, Reviews and Compilations
AASHTO Audits of A&E Firms
A-133 Audits of States, Local Governments, and Non-Profit Organizations
45 CFR Part 74.26 (d) Audits of For-Profit and Foreign Organizations
Governmental Compliance and Project Specific Audits
Special projects including internal control studies and systems analysis etc.
Taxation:
Return Preparation

Individual
All Business (Corporation, LLC, Partnerships)
Trust, Estate and Gift

Tax Planning and Transaction Structuring
Assistance with Tax Authority Audits and Inquiries

Internal Revenue Service
Franchise Tax Board
State Board of Equalization
Employment Development Dept
San Diego County Business Property
Business Planning:
Entity Structuring (Choice of business entity)
Cash Flow Analysis
Business Continuity Planning (Buy/Sell Agreements etc)
Incorporation and Other Entity Establishment
Bookkeeping and Payroll:
Systems assistance (Quickbooks, Peachtree and others)
Monthly/Quarterly Bookkeeping
Payroll reporting
Assistance with workers compensation audits
Training
Financial Planning & Investment Advisory:
Services provided through our related business entity - Goodsell & Company Financial Services - see www.goodsellco.com for more information.